Children And The Census
The U.S. Constitution requires an accurate count of the nation's population-–a census--every ten years.
Unfortunately, the 2010 census missed more than 10 percent of young children – one of every ten children aged 0-4, or about 2.2 million children. That's newborns, babies, toddlers and young children in day care or pre-k programs. e are still analyzing data from the 2020 census, but early indicators show a similar trend.
Unless we act, we may miss even more young children in future Decennial Census.
When we miss young children in the census it has serious consequences for them, their families, their communities, and our nation – with many of those consequences lasting for at least 10 years (for most of their childhood).
Consequences include:
diminished representation in Congress, state legislatures, and school boards;
less federal funding for children's programs in states and communities;
inadequate data and planning information for policymakers, researchers, business leaders and advocates; and
distorted data in all Census Bureau surveys for the next decade.
Children should matter in policy discussions at the national, state and local levels.  I

t is time to make sure we count all our children and represent them accurately 

in 

data.
The Count All Kids Committee and the Count All Kids Campaign are working to make sure that every child is counted in in every Decennial Census.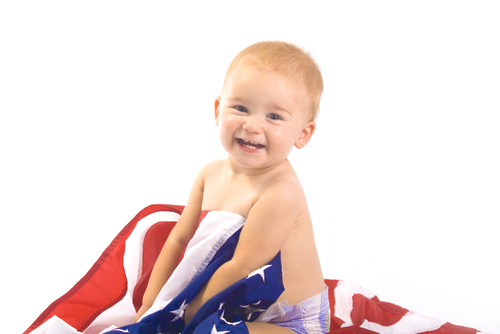 The Count All Kids Committee originally formed as national, state, and local children's organizations and allies that joined together to ensure our nation's children were counted in the 2020 Census. We continue to work to raise awareness among the public, advocates, allies and policymakers, and to identify opportunities to improve the count of children in each Decennial Census as well as other data that the Census Bureau provides on children – especially young children.
The Count All Kids Campaign is a public outreach effort to work with advocates, state and local policy makers, service providers and others to persuade families with young children to fill out the census questionnaire and include their children.
The Committee is led jointly by First Focus, ZERO TO THREE, Coalition on Human Needs and the Partnership for America's Children. Dr. William O'Hare serves as an informal advisor to the Committee on data issues.
The Coalition on Human Needs (CHN) is an alliance of national organizations working together to promote public policies which address the needs of low-income and other vulnerable populations. The Coalition's members include civil rights, religious, labor, and professional organizations, service providers and those concerned with the well being of children, women, the elderly, and people with disabilities.
First Focus is a bipartisan advocacy organization dedicated to making children and families the priority in federal policy and budget decisions. First Focus leads a comprehensive advocacy strategy, with its hands-on experience with federal policy making and a commitment to seeking policy solutions.
ZERO TO THREE's mission is to ensure that all babies and toddlers have a strong start in life. As a membership-based organization, it takes a unique approach to child development by connecting those who can truly make a difference in the life of a child with the research, resources and tools they need. It leads a number of private and public initiatives while frequently partnering with other leaders in the child development field. The ZERO TO THREE Policy Center advances policy solutions designed to support and strengthen families, raise awareness and promote action on behalf of babies and toddlers.
The Partnership for America's Children is a network of nonpartisan child policy advocacy organizations that represent children and their needs at the local, state, and national level within and across states. The Partnership is serving as the national hub for the undercount of young children in the census, supporting national state and local child advocates in their efforts to count all kid.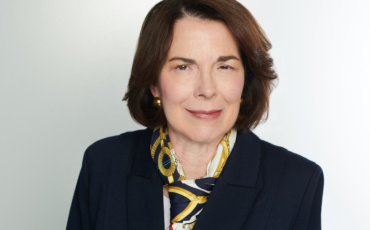 Patricia Cole
Senior Director of Federal Policy, ZERO TO THREE
Patricia Cole is Senior Director of Federal Policy at ZERO TO THREE, leading the organization's federal work on an extensive array of policies affecting infants, toddlers, and families. Patty has over thirty years of experience in policy at the federal and state levels. Prior to her current position, she was a consultant on children and family policy. Previously she served as staff to Senator Chris Dodd, Chairman of the Senate Subcommittee on Children and Families. Patty has authored or co-authored a number of articles and studies related to early care and learning policy and other issues related to children's development. She holds a BA in History and Political Science as well as an MA in History from Duke University.
"The Census shows us just how different families are, but what they all share is the need for support to give their babies a strong start in life. With billions of dollars for federal programs at stake, an accurate Census count will bolster America's promise of essential services and supports to the infants, toddlers, children and families who need them to thrive, helping to safeguard our country's well-being and future."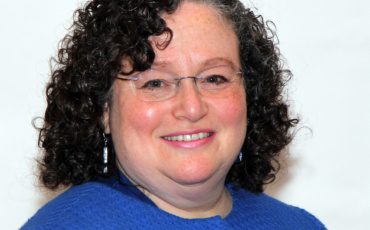 Deborah Stein
Network Director, Partnership for America's Children
Deborah Stein, who became the first Network Director for the Partnership for America's Children in 2014, has more than 30 years of experience in policy analysis and advocacy on behalf of vulnerable children and their families. Deborah is a nationally recognized child advocate and strategic communications expert who is passionate about improving children's lives through better public policy.
"Our youngest children can't fill out the Census questionnaire; they depend on adults to do it for them, just as they depend on adults for all their needs. We need to make sure our children count, so we need to count all our kids."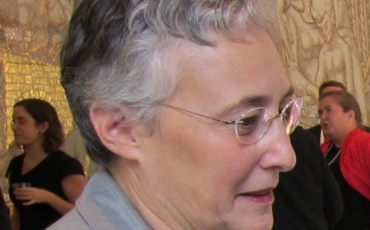 Deborah Weinstein
Executive Director, Coalition on Human Needs
Deborah Weinstein is the executive director of the Coalition on Human Needs. In her four decades of advocacy experience, Debbie has worked on a range of issues at both the state and federal level. Prior to coming to CHN, Weinstein served for nine years as director of the Family Income division of the Children's Defense Fund. At CDF she worked on policy strategies to lift children and their families out of poverty, including Temporary Assistance for Needy Families (TANF), child support, jobs and wages, housing, nutrition, unemployment insurance, and equitable tax policy. From 1983 to 1993, Weinstein was executive director of the Massachusetts Human Services Coalition, a nonprofit advocacy organization made up of human service providers, religious organizations, labor, and advocacy groups and focusing on the needs of Massachusetts people, especially those with limited income. Weinstein has been the recipient of many awards from human services and advocacy groups. She has a Master of Social Work degree from San Diego State University.
"Failing to count all children in the Census would hurt those left out, as communities lose funds for education and other needed services. We can prevent this!"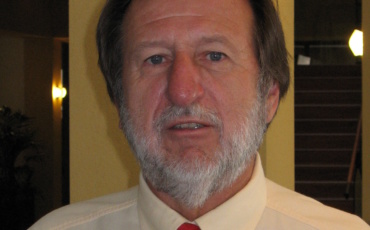 Dr. William O'Hare
Demographer and Advisor
Dr. William O'Hare has more than 40 years of experience as an applied demographer and expert data analyst. For fifteen years prior to his retirement, he ran the KIDS COUNT project at the Annie E. Casey Foundation. He is the author of the book, The Undercount of Young Children in the U.S. Decennial Census, published in 2015.  He holds a PhD from Michigan State University.
"Over the last four decades, the net undercount of young children has tripled while the count of adults has improved. Unless something changes in the 2020 Census, we shouldn't expect the count of young children to improve. The Count All Kids initiative is our effort to make sure every child is counted in the 2020 Census."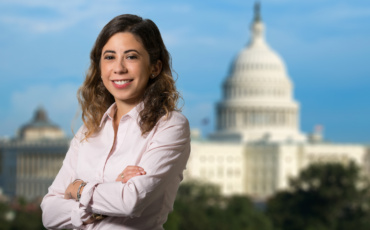 Cara Baldari
Vice President, First Focus
Cara Baldari is the Vice President of Family Economics, Housing and Homelessness at First Focus, where she leads the U.S. Child Poverty Action Group. Her work centers on building the political will for a national strategy to reduce child poverty in the United States, including policies that increase cash assistance and other forms of income support to low-income households with children. In 2016, she helped to secure federal appropriations funding for a landmark consensus study from the National Academies of Sciences, Engineering and Medicine study, Roadmap to Reducing Child Poverty, which was just released in February 2019. Before coming to First Focus, she provided direct legal representation for low-income clients in landlord tenant disputes in Pittsburgh, PA. Cara received a Juris Doctor from the University of Pittsburgh School of Law and a Bachelor of Arts in History and Political Science from the University of Pittsburgh.
A comprehensive, accurate count of all children in the 2020 decennial census is foundational to our democracy and paramount to our children and our economic future.